Kennels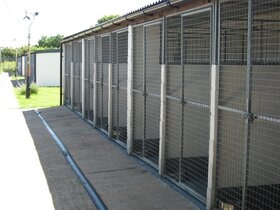 We have several kennels available, some of which can accomodate up to 4 dogs. All kennels have individual runs and are heated.
In addition to the individual runs, all dogs can be exercised in our grass paddock or one of our 2 exercise areas where they can be free to romp around and play games or for our older visitors, have a wander around.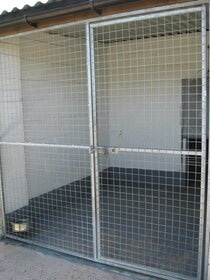 We provide everything your dog will need during their stay including toys and treats. You are of course welcome to bring their favourite treats, toys and bedding as this can help them settle in.
We stock most major brands of dog food which is included in the price. Feeding is generally done in the morning and late afternoon but if your dog eats more often (e.g. a puppy), just let us know and we can continue the routine. You are of course welcome to provide your own if you wish, especially if it's something out of the ordinary. We're more than happy to cater for veterinary prescribed or special diets but we will need you to bring these in with you.
Fresh water is always available and changed frequently.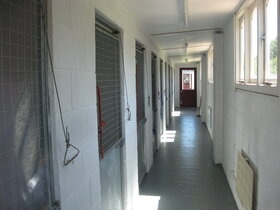 If your loved one is on any veterinary medication, we will continue to administer this at no extra cost. Just let us know and bring in their medication along with dosage instructions.